Maui Fire Lawsuits
Helping Residents & Businesses Affected by Maui Wildfires
While the official cause of the Maui Fires is still under investigation, our initial investigation indicates equipment owned by Hawaiian Electric may have caused the blaze.
Residents reported downed power lines in the areas of the fires' origin, dozens of line faults were recorded prior to the fires, and fallen lines were confirmed to have been energized when they hit the ground. Though Hawaiian Electric was aware of the extremely dangerous fire conditions, the utility made decisions which resulted in the deadliest fire in modern American history.
If you or someone you love was injured or killed in the Maui/Upcountry Fires, or if you suffered damage to your home, property, ranch, or business, you may have grounds to pursue financial compensation from Hawaiian Electric or other responsible parties – even if you have already received payment from your insurance carrier.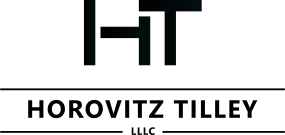 Robins Cloud LLP is an award-winning firm recognized nationally for litigating wildfire cases across the country. With our partners, Horovitz Tilley LLLC, a Hawaii law firm based on Maui who have been part of the community for over 30 years representing residential, commercial, and other property owners. Together, our Maui fire attorneys are available to speak with families, homeowners, and business owners about legal options during a FREE consultation. Call (808) 201-1063 to speak with a lawyer.
How Robins Cloud & Peter Horovitz/Loren Tilley Can Help
As firms that have earned national recognition representing thousands of wildfire victims in wildfire cases across the country, Robins Cloud LLP and Horovitz Tilley LLLC have the experience, proven history of success, and resources to help those who suffered losses in the Maui wildfires take on big corporations and maximize the value of their recovery.
We can help explain your potential legal options for recovering funds for you if you experienced any of the following:
Personal injury
Death of a family member
Damaged or destroyed homes or other structures
Damaged or destroyed personal property such as furniture, tools, equipment, and other belongings
Damaged or destroyed trees, vegetation, and/or landscaping
Mudslides, flooding, and/or debris flows following the fires
Business losses
Agricultural/ranch losses
Expenses related to evacuation and clean-up
Emotional distress and mental anguish stemming from your experience during and after the fires.
Maui Fires Damage
The Maui Fires began in early August 2023 as a series of wildfires on the island of Maui. This includes the Upcountry/Kula fire, Lahaina Fire, Pulehu/Kihei Fire, and Puʻukoliʻi/Kaanapali Fire. The fires on West Maui, and particularly the Lahaina Fire, were the most destructive, burning over 2,000 acres, destroying more than 2,700 structures, and causing an estimated $5.6 billion in damage.
While firefighting efforts continued into mid-August, officials from the Maui Police Department already confirmed a tragic statistic: the Maui wildfires are the deadliest wildfires to happen in the U.S. in over a century:
According to the latest Maui County update on 8/14, there are 96 confirmed deaths.
Officials expect the death toll to rise as cleanup efforts continue.
With over 100 deaths expected, numerous injuries, and billions in damage to homes, businesses, farmland, and irreplaceable pieces of Hawaiian history, the Maui wildfires have become some of the most devastating fires in U.S. history.
Investigations into the Cause of the Maui Fires Are Ongoing
As officials, residents, and emergency response crews continue their work to stamp out the wildfires and begin cleanup efforts, many are asking how the Maui fires were started.
As of mid-August, officials have not issued any confirmation on who is to blame. However, there are some things we know. This includes the fact that the National Weather Service issued a red flag warning for Maui and much of Hawaii, meaning that dry conditions, coupled with low humidity and high winds, set dangerous conditions for the wildfires.
In addition to environmental factors, investigators are exploring claims that Hawaiian Electric, which owns and operates Maui Electric and services 95% of the state, failed to implement precautionary safety measures to reduce wildfire risks ahead of the fires. Some of the alleged failures include:
No Power Shut-Offs. As reported by The Washington Post, Hawaiian Electric has been scrutinized for not deploying a "public power shutoff plan," which involves intentionally shutting off electricity in areas where high wind events could spark fires, despite documents indicating that it knew power shut-offs were an effective strategy.
Poor Fire-Prevention Planning. In addition to claims that Hawaiian Electric failed to implement an emergency plan that included power shut-offs, some have criticized the utility for failing to bolster its vulnerable infrastructure against wildfires by burying power lines and taking other fire-prevention planning measures, especially as a Hawaii Wildfire Management Organization report dating back to 2014 identified Lahaina and other parts of West Maui as an extreme fire risk.
At Robins Cloud LLP and Horovitz Tilley LLLC, our fire attorneys have decades of experience litigating utility-caused wildfires and have an arsenal of resources to conduct independent investigations of our own and maximize the monetary recovery for our clients. Robins Cloud LLP is prepared to fight for fire victims against Hawaiian Electric to recover top dollar for their losses.
Call for a FREE Consultation:
(808) 201-1063
Robins Cloud LLP and Horovitz Tilley LLLC are top-rated trial practices known for litigating some of the country's most complex and high-stakes claims, including those arising from devastating wildfires in California and other states. As nationwide leaders in this field, we've recovered hundreds of millions of dollars in compensation for victims and families and are available to discuss how we can help you.
If you suffered losses because of the Maui Fire, you may be entitled to compensation. Robins Cloud, LLP and Horovitz TIlley LLLC are available to help explore your legal options during a FREE and confidential consultation. Call (808) 201-1063 or contact us online to speak with a lawyer.
---
Attorney Advertising. Attorneys Peter Horovitz and Loren Tilley of Horovitz Tilley LLLC, a Hawaii law firm based on Maui are responsible for this content. Robins Cloud LLP is a California-based law firm and has associated with Horovitz Tilley LLLC to work on this litigation.